You can listen to "The Morning Coffee Mix" on your mobile devices. In addition you can read our content via our mobile-friendly formatted sites. ****Please understand that most carriers charge for data so data charges may apply.
Here are some apps we have found useful. 

Radio Bee - To listen to The Morning Coffee Mix on your mobile phone/smartphone via Radio Bee, you need two steps :

1. Open the phone browser, go to http://m.radiobee.com/promo, select and install the radioBee version. Or scan the QR code to the left :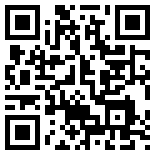 2. Run radioBee and enter the promo code, which is
123519 . 
Or scan the second QR code from the left, if you see this option in RadioBee.
TuneIn - TuneIn Radio and TuneIn Radio Pro are available for your BlackBerry, Android, and iPhone devices. This is the best by far the best app for all for current devices. Just search for "TuneIn" in the appropriate app stores. The pro version allows you to record the show for later listening. Once you get the app running, put the word "coffee" in the station search, and you will see us. Make sure and set us as a favorite! 
TuneWiki - This is a great Android app that not only plats the station, but it also displays the lyrics of the songs. 
Blackberry -MobiAmp Radio/Alarm/Music Player. Once you download the app, look for "The Morning Coffee Mix" in the directory for Jazz.
Windows Mobile - You are lucky! Go to our start page at http://www.themorningcoffeemix.com. Click on the "Listen Now" link. 
iPhone iTouch & IPad - In addition to the app listed above, "Radio Alarm" transforms your iPhone and iPod touch into an antique-style radio. Using its radio feature, you can listen to over 40,000 radio channels from around the world provided by SHOUTcast Radio. In addition, using its alarm feature, you can start your day fresh by waking up to the sounds of the radio, iPod MP3, or nature. (Multitasking is fully supported!) Note that we are not currently listed in iTune's radio directory. Look for Shoutcast's directory.

You can also enjoy our readable content on your mobile phone. Click on the mobile tab for The Morning Coffee Mix in mobile friendly formats, or go to our mobile formatted site, 
http://www.themorningcoffeemix.mobi which is formatted for screens such as Blackberry's and iPhones.